How Many Screens Does It Take to Win an Election? [#Infographic]
Google data proves that candidates must target smartphone and tablet owners.
Google has been pulling some data on the elections from its massive search database. Their Google Politics & Elections page has been active throughout this campaign season.
There is some thought that trend data — followers, fans, search queries — will be able to predict the outcome of the elections. While this remains to be seen, Google has been able to measure interest in topics with a high degree of accuracy by tracking search terms related to each candidate.
Google closely examined campaign awareness when candidates used one screen (the television) versus four screens (television, mobile device, tablet and personal computer). They noted that voters responded well to content delivered to the device of their choice, and engagement increased 77 percent. Further research showed that "voters use an average of 14.7 sources of information to help make their candidate selection and are connected to multiple devices throughout the day." This data contributed to the development of a tool Google refers to as "Four Screens of Victory."
Google has created resources, including the infographic below, to help politicians build an effective campaign. Click to view a larger image.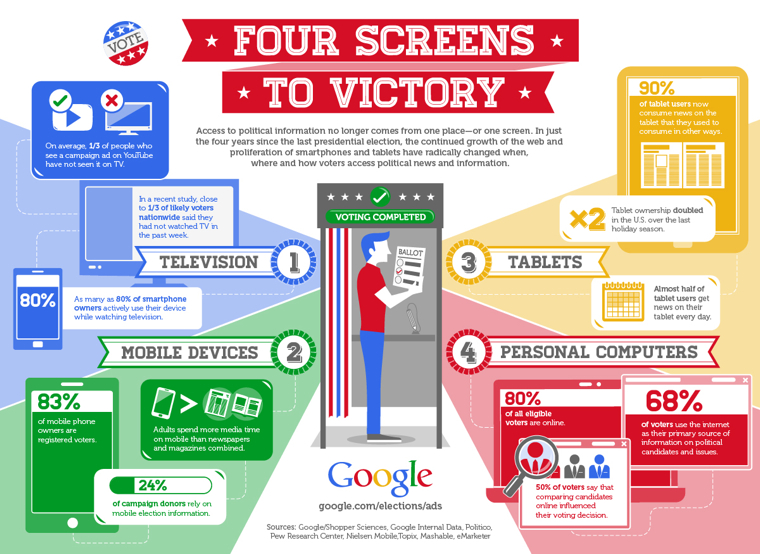 This infographic originally appeared on the Google Politics & Elections blog.