Broadband: What's Happening in the World of Public-Sector Technology
StateTech compiles the most important news, tips and social trends impacting government IT today.
Trending in '14
The Public Technology Institute has published its 2014 list of what's in and what's out among tech trends affecting local government:
IN:
Tablets and convertible notebooks
3D printers and copiers
Augmented reality
Government apps
Video conferencing
Smart cities and counties
GIS via cloud
Biometrics
OUT:
Desktop PCs and notebooks

Color copiers

Virtual reality

Government websites

Video chat

Intelligent cities and counties 

GIS via desktop 

Passwords
Split the Check
What cost-sharing models make the most sense for cross-jurisdictional collaboration? A new NASCIO report cites Network Nebraska, a statewide K–20 network, as a good example.
For the 2013–2014 year, Network Nebraska charges a monthly participation fee of $215.83 per entity, along with an inter-regional transport fee of $17.38 to school districts and libraries (with an E-Rate discount) or $53.80 to higher education.
What's Your Mobility Profile?
Government IT departments support a wide variety of mobile device users, from power users to those who are just discovering the productivity that mobile devices can bring. CDW's Technology Insights app helps readers find the information they need, no matter their experience level. The app can help people at all levels to optimize their organizations' mobile devices, security and applications. Read more about it here.
Library Card Carriers
56%
of Internet users without home access say public libraries' basic technological resources are "very important" to them and their family, compared with
33%
of all respondents.
SOURCE: "How Americans Value Public Libraries in Their Communities" (Pew Research Center, December 2013)
Blogger Hub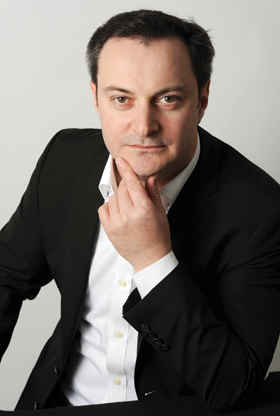 Photo: Ryan Balderas/Getty Images
"Open data requires a sustained effort to build momentum and become codified into the operations of public agencies."
Jonathan Reichental, CIO for the city of Palo Alto, Calif., says Palo Alto's data transparency initiatives enable innovators, entrepreneurs and a wide range of stakeholders to be informed and build solutions. His blog (reichental.com) details how his team applies technology to create new value and enable work to be more meaningful and fun.
More On