Data: Public Safety's Most Vital Asset
Police departments and local governments use video displays, monitors and data to aid crime fighting and disaster response.
The Albuquerque Police Department has found another weapon to fight crime. It's not a new firearm or Taser, but something else just as valuable: information.
In March, Albuquerque, N.M., opened its Real Time Crime Center (RTCC), a new, state-of-the-art command center that provides first responders with critical information as they race to a crime scene or emergency.
A group of officers and trained civilian analysts in the RTCC monitor the Albuquerque police dispatch. As requests for service come in, the team can view video footage from 200 cameras across the city and pore through dozens of internal, national and public databases and social media feeds, scanning for any type of information that might help responding officers, such as the history of a location, background on people and photos of suspects.
The goal is to improve officer and public safety and identify and locate suspects, says T.J. Wilham, smart policing division director for the Albuquerque Police Department and director of the RTCC.
"Officers often go into calls blind. They don't know if a person has a restraining order or suffers from a mental illness," Wilham says. "With the Real Time Crime Center, we provide real-time intelligence so they have the information they need before they arrive on the scene."
Local governments are integrating technology into their operations centers to improve decision-making and better respond to crime, disasters and other emergencies. Albuquerque has joined New York City, Houston and Ogden City, Utah, among other cities in creating real-time crime centers, while many governments are upgrading or building new emergency operations centers (EOCs).
In each type of operations center, government agencies mount HD televisions on walls, outfit desks with computers and multiple LCD monitors and beef up their networks. Central command centers provide police and emergency personnel with a dashboard for accessing, viewing and analyzing all the data they need in real time, from criminal databases to live weather radar.
These Walls Can Talk
The Albuquerque Police Department used city funds and grants to build the RTCC for about $850,000. The department kept costs down by using standard, commercial off-the-shelf technology, says Clint Hubbard, manager of the police department's Technical Services Unit.
Located on the third floor of police headquarters, the RTCC features a video wall made of 17 screens — one 90-inch Sharp HDTV surrounded by 16 55-inch Samsung HDTVs.
Officers and analysts conduct their research from nine desks, each of which is equipped with two HP Compaq 6200 Pro desktop PCs and six 22-inch Planar Systems LCD monitors. Staffers can quickly toggle between applications and monitors, Hubbard says. For network access, Hubbard deployed several new Cisco switches to link the city's recently upgraded network.
Workers can project anything from their computer screens onto the video wall with a supervisor's computer or an iPad device shared among the staff. The video wall typically displays the computer-aided dispatch system, a social media feed, local TV news and maps of the city showing the geographic locations of calls coming in and locations of ankle bracelets, Wilham says. The RTCC can also display the city's traffic camera feeds as well as those of local businesses. "Supervisors can see situations as they develop and move screens around as needed," he says.
The RTCC shares information with officers in multiple ways, depending on the urgency of situation, Hubbard says. They can talk via mobile radio, send messages through the computer-aided dispatch system, or email.
Providing broadband in police cars was critical for the success of the project, Hubbard says. This spring, the department installed 4G LTE wireless cards on each vehicle's Panasonic Toughbook, allowing the RTCC to quickly send officers high-bandwidth content such as photos and videos of suspects. With broadband, officers can also access the department's internal SharePoint portal and websites. "We have Internet to the car now, and when you have Internet to the car, you can bring the world to the car," he says.
The RTCC, which is open 18 hours per day, has already made a big difference in solving crime, Wilham says. In one recent case, RTCC staff heard on the police radio that officers were seeking a shooting suspect in the southeast section of the city. The RTCC scanned traffic cameras and spotted the suspect's vehicle half a mile from the shooting, which led to the suspect's arrest. "When a call comes in, dispatch does its thing and we do ours. We are proactive and get ourselves engaged," he says.
Data Is Driving Emergency Preparedness
00:03:38
The average amount of time it takes Albuquerque police officers to reach a scene once they are dispatched, which is also the amount of time Real Time Crime Center staffers have to provide relevant information to responding officers
Emergency operations centers are common in the Midwest because of tornadoes and rainstorms that can cause flooding.
In February, the city of El Dorado, Kan., relocated its EOC from city hall to the fire station next door. The city saw the move as an opportunity to upgrade its infrastructure so police, fire, public works, utilities and administrative officials could better monitor situations and coordinate a response, says Public Works Director Brad Meyer.
Six Windows desktops with 23-inch LCD monitors afford officials a view of radar, images and weather updates from the National Weather Service. Staff can also monitor weather chat lines, weather video cameras within the city and "chaser cams" — live online video from people who chase tornadoes with cameras mounted on their vehicles.
IT Director Ken Huffman created a wall of video displays with a 60-inch LG plasma HDTV as the centerpiece, surrounded by three 32-inch Toshiba LCD TVs. Staffers can watch broadcasts or project their desktops to the large TV using a six-port video switch. The gear facilitates information sharing, Huffman says. "During an emergency, everyone may be doing different things, so if you've got something important up on your computer and eight people in the room, let's put that up on the screen so everyone can see it," he notes.
Credit: Dan Videtich
An upgraded emergency ops center helps the city of El Dorado, Kan., respond to tornadoes and other severe weather, says Ken Huffman.
El Dorado also purchased an InFocus projector and a wireless adapter, called the InFocus LiteShow III, which allows up to four computer users to wirelessly project their computer screens or feeds to the 60-inch TV in quadrants, Huffman says.
The city can't afford outages during an emergency, so Huffman focused on uptime, redundancy and network stability. The city has a backup generator if power goes out.
To further protect IT equipment, Huffman installed APC uninterruptible power supplies for battery backup and to guard against power surges. Furthermore, the city recently upgraded its network equipment with new HP smart switches to improve speed and reliability. Huffman segregates EOC traffic from the rest of the network to ensure good quality of service. "It's important to guarantee bandwidth for the EOC because watching video and radar requires a lot of bandwidth," he explains.
Moving forward, Huffman plans to add a second Internet service provider for backup. And later this year, he plans to replace the PCs with thin clients and Microsoft Remote Desktop Services. The architecture is more reliable, secure and easier to manage, and thin clients have no moving parts that can fail, he explains. "Right now, if a PC crashes in the middle of a radar clip, we have a problem," Huffman says. "With thin clients, we won't have to worry about a PC going down."
Elsewhere, the Springfield–Greene County Office of Emergency Management in Missouri has a similar setup. The organization's previous EOC was old, too small and in disrepair, so emergency management officials built a spacious, new $19.7 million facility that opened late last summer.
The main operations room features a 36-by-16-foot video wall made up of six HD projectors and nine large desks for emergency personnel. Each desk has a desktop PC, but most people bring their own notebook computers and connect to Wi-Fi, says Jon Ayres, emergency management's systems administrator and communications unit leader.
The tech infrastructure — which includes a new data center, new network, redundant fiber connections and alternative communications methods — enables authorities to better protect and serve its citizens, Ayres says.
"We use technology as a force multiplier. We can't be everywhere at the same time, so technology provides situational awareness," Ayres says. "Better information allows us to make better decisions."
Continuous Improvement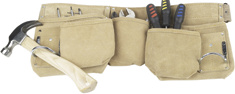 Although Albuquerque's Real Time Crime Center (RTCC) is only a few months old, police officials are already looking to make improvements.
Sandia National Laboratories volunteered to study the effectiveness of the RTCC to see if it can be enhanced, says T.J. Wilham, Albuquerque Police Department's Smart Policing Division Manager. "They're surveying officers, gauging the best way to communicate, and looking into how all this information impacts the outcome of a call," he says.
For example, the department is piloting iPhones to text officers and share pictures and videos with them, says Clint Hubbard, manager of the police department's Technical Services Unit.
Ryan Heffernan