How to Keep Data Centers Cool in the Dog Days of Summer
Hardware and software to keep your servers running smoothly.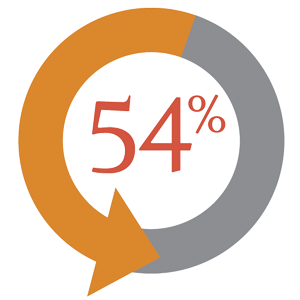 Percentage of organizations that have or are developing programs or strategies to manage power demand or energy consumption in the data center
While record high temperatures have been searing the country this summer, forcing citizens to look for relief out of the sun, staying cool remains a year-round concern for IT leaders.
Fortunately, many technologies make data center optimization possible and affordable by driving down cooling requirements. For example, virtualizing servers, deploying Energy Star–compliant devices and implementing energy-efficient power and cooling equipment can help reduce the power drain and boost efficiency, which leads to less power consumption and greater savings.
There's no question that green initiatives can pay off for states and localities. According to the CDW•G 2012 Energy Efficient IT Report, 81 percent of IT professionals have reduced energy costs by at least 1 percent.
Getting Started
Optimizing the data center to the highest extent possible calls for integrating solutions — from hardware and virtualization platforms to power and cooling technologies and data center infrastructure management software — across multiple stacks of the infrastructure. Given limited time and budgets, where does it make sense for IT leaders to focus their efforts?
Among state and local government respondents, virtualized servers and storage and consolidated servers rank as the top technologies for reducing power demand in the data center, according to the CDW•G report. Across segments, 65 percent of organizations have implemented server virtualization or storage virtualization in the data center. Consolidating servers has also proved to be popular, with 60 percent of organizations reporting they've taken this action.
Operating fewer physical servers not only reduces energy consumption, but also trims maintenance costs, aids continuity of operations and boosts agility — benefits any organization can appreciate.
From Good to Green
Focusing on the environment also requires being conscientious about the hardware that IT departments introduce into the organization. Demonstrating a commitment to energy efficiency, 30 percent of data center purchases by states and localities in the past three months were green.
Organizations also place a lot of emphasis on Energy Star–qualified devices, deeming their implementation one of the easiest ways to reduce consumption. When the U.S. Environmental Protection Agency unveils its newest Energy Star specifications for servers (version 2.0) and data storage, it will be even easier for buyers to choose from a list of energy-efficient products to support their green IT needs.
While creating an energy-efficient environment requires careful planning, it's clearly good for the IT bottom line and smart for municipal government.