How Police Are Using Social Media [Infographic]
Investigations often start on Facebook.
People really do share everything on social media websites, including the crimes they have committed. Social media has become a tool for law enforcement agencies to communicate with the public, but perhaps more importantly, it is being used very effectively in investigations. Even if they don't go as far as confessing a crime on the web, suspects often post information — such as location, hobbies, articles they read online, information about relationships — that is very valuable to the police.
[Pennsylvania's] Beaver County District Attorney Anthony Berosh said authorities use social media such as chat rooms, Facebook and Twitter for investigations.

"It's amazing what people say on those things," Berosh said. He said sometimes people make what he calls "virtual confessions" on social media sites.

If someone goes missing, often one of the first places investigators look is Facebook, Berosh said. He said they look to learn about the missing person and see whether there was any indication of what was going on in that individual's life that could have contributed to the disappearance.
PoliceOne.com, an online resource for law enforcement agents, created an infographic that looks at how and why police officers use social media.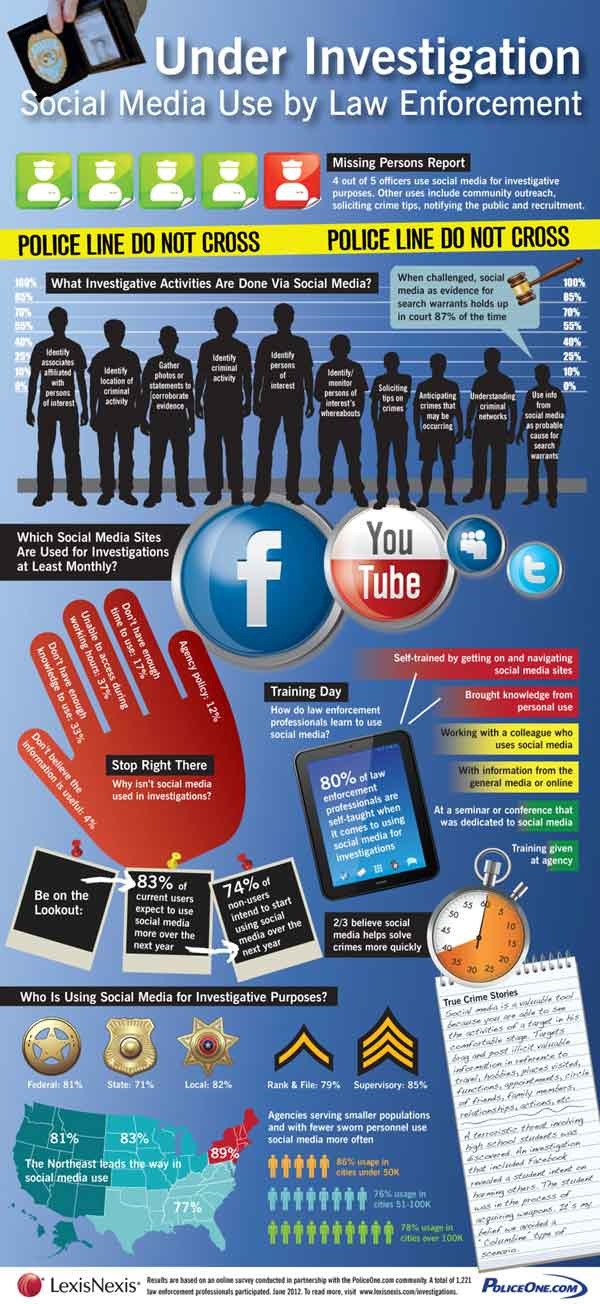 More On