First Reactions to the iPad Mini
The Internet reacts to Apple's latest tablet.
Just one year after the passing of Steve Jobs, Apple has made a move that Jobs himself swore he would never do: create a 7-inch tablet. Times have changed and the reaction to the iPad Mini has been extremely positive so far.
Here is Jobs' quote from the September 2010 Apple earnings call:
The seven-inch tablets are tweeners, too big to compete with a smartphone and too small to compete with an iPad.

These are among the reasons we think the current crop of seven-inch tablets are going to be DOA, Dead on Arrival. Their manufacturers will learn the painful lesson that their tablets are too small and increase the size next year, thereby abandoning both customers and developers who jumped on the seven-inch bandwagon with an orphan product. Sounds like lots of fun ahead.
Thanks Seeking Alpha for the transcript.
That was then, this is now. The world is ready for a 7-inch tablet from Apple, as evidenced by the enormous interest in the Amazon Kindle Fire and the Galaxy Nexus 7. Let's see how pretty it is, then check out what the Internet has to say.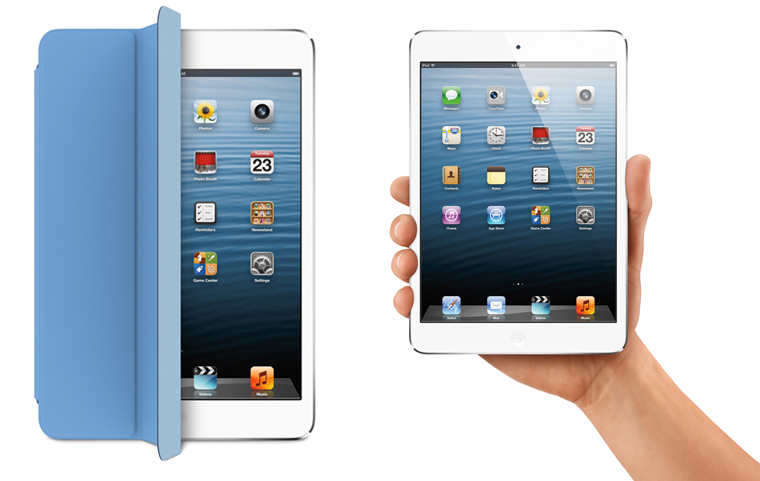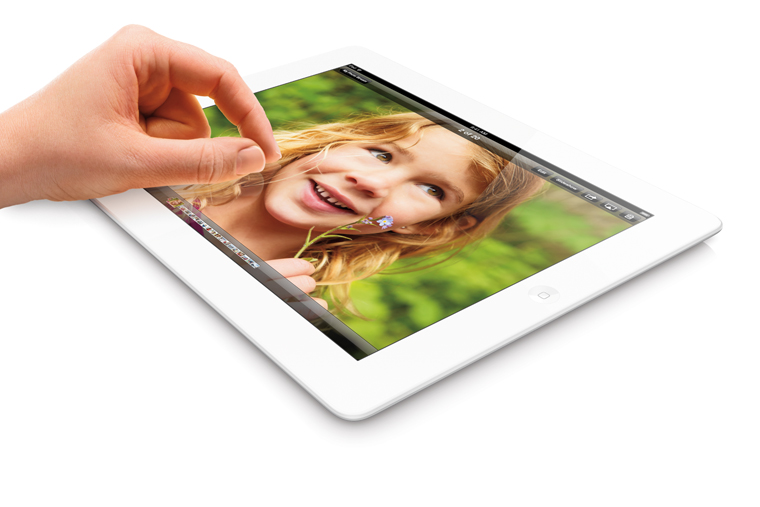 Here is how the Internet is reacting so far:
First picture of the new iPad mini twitter.com/hennell/status… (via @hennell @huffpostukcom) #apple #iPadMini

— David Schneider (@davidschneider) October 23, 2012
iPad Mini Hands-On: Not As Small As You Think gizmodo.com/5954240/ipad-m…

— Gizmodo (@Gizmodo) October 23, 2012
Made for me, the iPad mini was.Forced Apple to make it, I did.#IAdmitThat

— Yoda (@YOLO_YODA) October 23, 2012
Spec versus spec: iPad Mini vs. Google Nexus 7 vs. Amazon Kindle Fire HD cnet.co/OZMOYI @cnet

— Jessica Dolcourt (@jdolcourt) October 23, 2012
Google and Amazon can breathe a sigh of relief as Apple skips competing on price with iPad mini zd.net/SnQb9D

— ZDNet (@ZDNet) October 23, 2012
#iPadMini thin as a pencil, .68 pounds, 7.9" display, 29.6" area, starts at $329 @om @ericaogg @omLiveblog at dlvr.it/2MhqF6

— GigaOM (@gigaom) October 23, 2012
Gonna get an iPad mini & make email signature "Sent from my iPad mini. Maybe if you're cool, I'll email you from the big one next time."

— Todd Barry (@toddbarry) October 23, 2012
With iPad mini on the way, how is the Nexus 7 doing? vrge.co/T962qS

— The Verge (@verge) October 23, 2012
iPad mini. Truly beautiful and truly groundbreaking once you have it in your hands. twitter.com/davemorin/stat…

— Dave Morin (@davemorin) October 23, 2012
The iPad mini, fits in your hand - if you have big hands instagr.am/p/RIp1gUA8Tf/

— Christina Bonnington (@redgirlsays) October 23, 2012
<p>Credit: Apple</p>