Funding Grants Help States and Localities Fund Technology Projects
While funding remains relatively flat, agencies in Long Beach, Calif., New Jersey and the city of Boston have managed to modernize their IT systems through the use of grants.
In an age of dwindling budgets, state and local governments can turn to grants to pay for some of their technology projects. According to a recent Route Fifty survey of state and local government leaders, only 43 percent of respondents believe that their organizations have the budget to sufficiently invest in IT modernization. That's where grants from the federal government, states and private foundations can make a difference.
Last September, for example, the Justice Department awarded $23.2 million to 73 local and tribal law enforcement agencies to pilot body-worn cameras. While most federal grants don't specifically target IT projects, state and local agencies can still receive funding for technology projects that help meet the desired outcome of the grant, says Chris Dixon, senior manager of state and local industry analysis for Deltek.
In the following pages, three public-sector agencies share their experiences, recommendations and best practices for applying for and winning grants for IT projects.
Port of Long Beach Deploys Real-Time Security Monitoring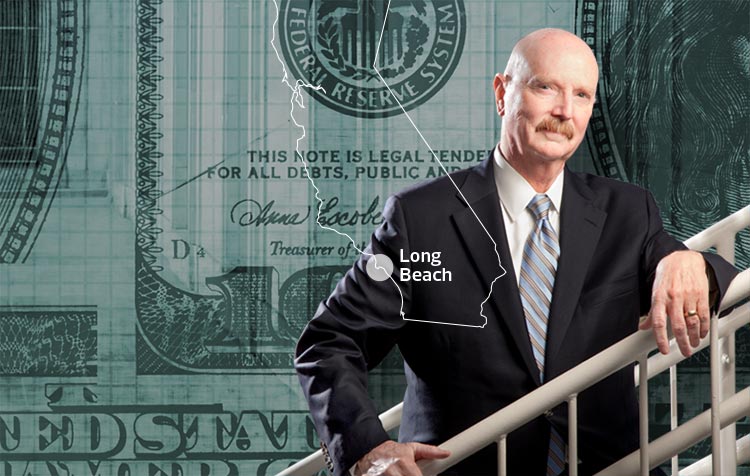 Randy Parsons says the Port of Long Beach's information system enables staff to view a single screen to monitor such data as wind direction, currents and the speed of ships.
Long Beach, Calif., boasts the country's second-busiest seaport, handling nearly 7.2 million containers and $180 billion worth of cargo every year. Safety and security are paramount.
In mid-2014, the Port of Long Beach deployed in its command center an $8 million information gathering system for real-time monitoring of security cameras, alarms, access control systems and sonar and radar equipment. The system integrates more than 50 information and data sources, including mapping technology, weather information and social media feeds. Security and law enforcement can view and analyze the data on a video wall or LCD monitor. The technology improves decision-making and allows personnel to better respond to emergencies such as vessel accidents or wharf fires, says Randy Parsons, the port's director of security services.
"We saw a great need for a situational awareness tool that would integrate multiple systems and make the flow of information more efficient, and grants have been key to implementing this system," Parsons says.
About 75 percent of the funds for the project came from federal grants, while the Port of Long Beach absorbed the remaining costs. The port secured a total of four grants in the past five years to help purchase systems and fund ongoing operations and maintenance.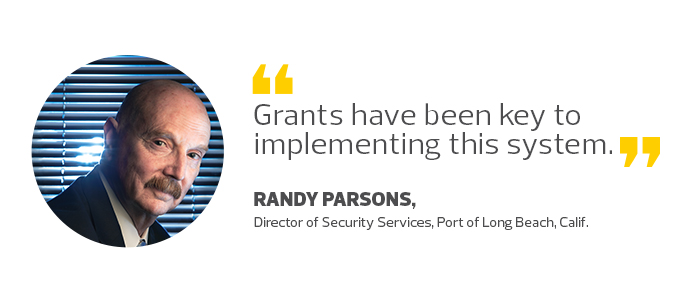 Most of the funds come from the Federal Emergency Management Agency's Port Security Grant Program, while additional money comes from the Urban Areas Security Initiative federal program allocated by the states.
Every year, Parsons meets with port staff to discuss needs and wants. He also meets with other agencies such as the Long Beach Police Department to make sure they're not duplicating efforts with their grant proposals. Then he works with the port's grants manager and staff to prepare and submit grant applications.
To win grants, organizations need a solid understanding of the grant program and the granting body's priorities, which can shift over time. While writing the application, managers should do a thorough job of explaining how their project meets requirements and how they intend to use the funds, Parsons recommends. "We try to answer all the potential questions the granting authority may have, as well as the baseline questions," he says.
Once a grant is funded, organizations must deliver on their promises and complete the projects on time. That's particularly important if an agency wants the same grant program to fund a project in subsequent years. "You build a track record with success," Parsons says. "A lot of projects require multiyear funding. So being successful in the initial period is critical to gaining successive grants."
Boston Builds Beantown's Open-Data Portal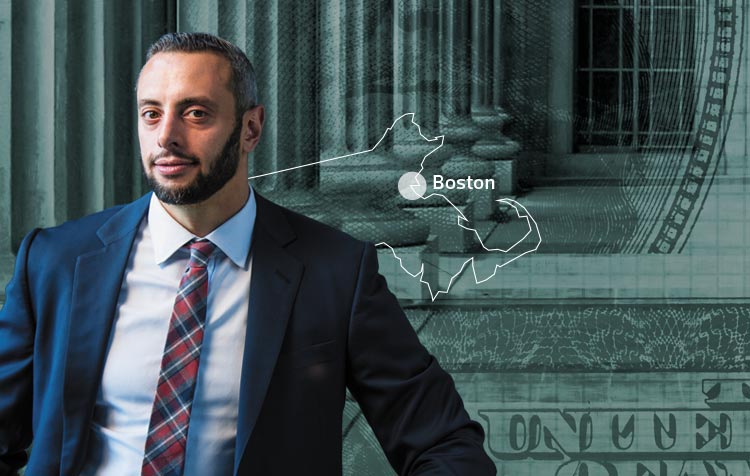 A Knight Foundation grant will help Boston CIO Jascha Franklin-Hodge and his team make the city's data more usable and accessible to the public.
Boston was awarded a $450,000 Knight Foundation grant last year to reimagine the city's open-data initiative to make public data more useful, easily searchable and digestible. Launched in 2014, Boston's open-data portal publishes public government records, such as approved building permits, crime reports and restaurant health inspections. But simply posting the information online wasn't enough, says Boston CIO Jascha Franklin-Hodge, because the information wasn't well cataloged or navigable.
That year, Franklin-Hodge attended a conference at which a tech executive spoke about how open-data initiatives have failed to live up to expectations. Around the same time, he had a conversation with Knight Foundation representatives who told him about the Knight News Challenge on Libraries, a grant program that seeks innovative ways for libraries to build knowledgeable communities. Afterward, Franklin-Hodge had a lightbulb moment.
"The problem with open data is that we have a lot of information that's not organized or made accessible," Franklin-Hodge says. "What if we made libraries the place where this information resource became a true knowledge resource? We take advantage of the skills of librarians to make the data comprehensible, useful and a valuable resource to the community."
The grant had a three-step application process. First, the CIO wrote a short paragraph pitching his idea. Once he was selected as a semifinalist, the foundation asked him to write a longer version that provided more details about his plans and the cost of the project. Upon being named a finalist, he had to produce a more traditional grant application.
After making it through the first round, Franklin-Hodge formed a small team drawn to shape the direction of the application. Together, they determined the type and number of library staffers needed and formulated a realistic budget to fund the project for 18 months.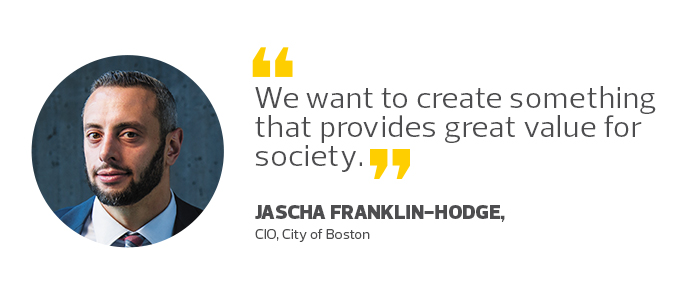 Like most foundations, the Knight Foundation seeks innovative projects that can be turned into national models for other cities to emulate. As part of the final grant application, Franklin-Hodge explained how he would implement the project in a way that can be replicated by other communities.
Boston is making headway since it received the grant funds. The city and the library have hired a data librarian to build the catalog, a library program specialist to educate the community on how to use open data as a resource, and a project manager to coordinate the effort.
The project staff is currently vetting catalog software and deciding what to purchase. Within the next year, they hope to launch a new version of the city's open-data portal to take advantage of the catalog software so it's more user-friendly and easier to navigate, Franklin-Hodge says.
Once the project is complete, Boston will maintain the catalog with funding and staff from its Innovation and Technology Department. Over time, Franklin-Hodge hopes the project will advance the conversation on how to make open data useful and encourage other communities.
"We want to create something that provides great value for society," he notes.
New Jersey Modernizes Its Case Management Process

The New Jersey Division of Family Development won federal grants to roll out digital imaging and fraud tracking technology, says John Zajac.
The New Jersey Department of Human Services' Division of Family Development recently received two federal IT grants to further automate its food assistance case management system and help the agency combat fraud.
Last September, the U.S. Department of Agriculture's Supplemental Nutritional Assistance Program (SNAP) awarded a $1.4 million grant to integrate a digital imaging system with New Jersey's new case management tracking and reporting system.
The technology will allow counties to scan and digitize documents, which will improve customer service and allow employees to work more efficiently, says John Zajac, assistant director of program compliance for the Division of Family Development.
"While we built an automated case management system, we were still relying on the manual review of paper files," Zajac says. "Now, we will be able to pull up all the records for a client. This will expedite the processing of applications and allow us to review cases for accuracy without having to drive out to the counties to see the files."
Formerly known as food stamps, SNAP awarded New Jersey a second $3.7 million grant in October to deploy fraud-tracking technology that will simplify and speed investigations. The new system will check federal and state databases to make sure recipients are eligible for assistance. For example, if the Labor Department shows recipients have income that they did not report, the state or local county office will investigate the discrepancy.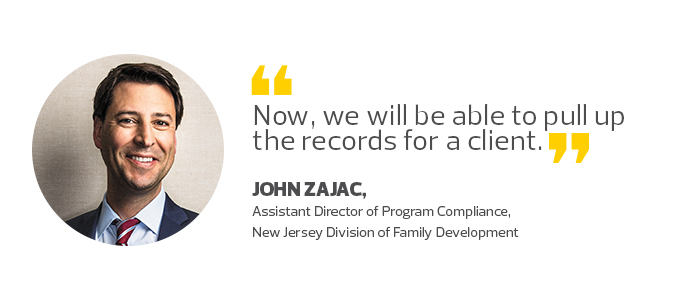 "It will consolidate all the information coming from the state and federal agencies and trigger consolidated alerts," says Zajac, who expects to complete the digital imaging project this summer and fully implement the fraud tracking software by next summer.
When seeking grants, senior staff members must commit the time to not only strategize and write the grant proposal, but also ensure staff can handle the additional workload generated once a grant is awarded, Zajac advises.
Agencies applying for a grant should also consider how to fund the project over the long term. They shouldn't expect to receive money from the same grant program in ensuing years. For example, the Port of Long Beach received $4.7 million in 2015 from the Port Security Grant and earmarked most of it for operations and maintenance.
In New Jersey, one option is to have the state's Office of Information Systems provide help desk support and manage, maintain and secure the imaging and fraud tracking systems moving forward. What the state ends up doing will depend on the circumstances once the grant expires.
"It's important to have a sustainability plan and have the ability to both maintain and enhance the projects once the grant period ends," Zajac says.
Jascha Franklin-Hodge, by Shawn Henry; John Zajac, by Colin M. Lenton; Randy Parsons, by Thomas Alleman
More On