How Louisville Defines Civic Innovation
The city's chief of civic innovation is collaborating with community organizations and the public to tackle Louisville's biggest problems, including air quality.
Four years ago, cities across the country were slowly recovering from the Great Recession.
In the aftermath of the economic turmoil, Ted Smith, chief of civic innovation for Louisville, Ky., recalled discussions about governments and companies innovating their way out of the recession.
"You saw [the] first wave of chief innovation officers pop up across country," Smith says. Maryland was an early adopter, and cities such as San Francisco and Chicago hired their own chief innovation and data officers.
Smith, who is an entrepreneur and health IT innovator at heart, is using his past experience to define what civic innovation means in Louisville. His advice to other like-minded government innovators: collect "worst" lists and tackle those issues first. For Smith, that included getting Louisville off the list of worst cities to live in for people who have asthma and breathing conditions.
"If you want to do innovation work, you want to collect the worst list because that's where all the headwind is," he explains.
Government Innovation Versus Civic Innovation
Governments are injecting innovation into their normal operations by improving fleet efficiencies through Zipcar's government car-sharing program and allowing citizens to use smartphones to report potholes. "The work of finding and filling potholes is always government work," Smith says, referring to these examples as innovation in the delivery of government services.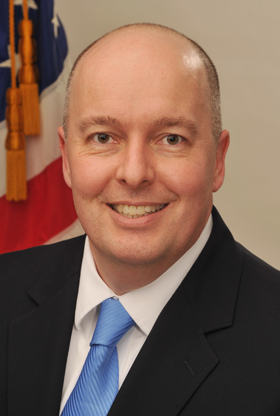 On the other side of the innovation spectrum is innovation for public benefit that makes the community better. Smith highlights the city's use of mobile health sensors from Asthmapolis as an example. Louisville worked with more than a dozen organizations, universities and associations to raise private funds and buy 500 GPS-enabled inhalers.
"It would be a misnomer to say that was something the city government did," he says. "It's something our community did."
"That is civic innovation," Smith adds.
The data collected from the inhalers allowed the city to track when inhalers were used, and heat maps created from the data suggested ambient issues could have triggered the asthma flare-ups. Although the city uses air quality monitors from the Environmental Protection Agency, there are gaps in coverage, Smith notes.
To better track air quality, the city launched a program with the community to deploy low-cost air quality monitors and expand the coverage area. Louisville is in the process of deploying 100 air quality monitors, thanks to citizens who have agreed to finance the monitors at $200 a piece.
The city's public health agency, air pollution control district and other community and government organizations are collaborating on the project. The city is also partnering with the nonprofit Community Foundation of Louisville to raise funds from donors and funnel that money back into the community for similar projects.
"Philanthropy and public sector is a new, fresh idea," says Smith, noting that Louisville is one of a handful of cities that received a Bloomberg Philanthropies grant to fund innovative projects.
Part of the innovation movement involves open community data, not just open government data, Smith adds. "We have to stop picking on government for open-data portals. All the interesting data is somewhere else, and we need to push the conversation further into stuff we own together."
icyman/thinkstock