Lenovo ThinkPad S1 Yoga: The World's Most Flexible Notebook
Searching for a notebook that can change shape on a whim? Then look no further.
The Lenovo ThinkPad S1 Yoga ultraportable notebook can twist into just about any configuration. While the screen doesn't flip around, it can be pushed 360 degrees along its arc so it can collapse with the keyboard and monitor both facing outward.
Lenovo identifies four modes the Yoga can be placed into, although it's also able to go anywhere in between: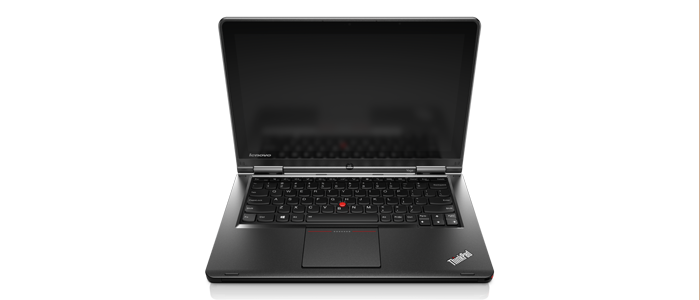 Notebook mode: In this configuration, the Yoga appears like any other notebook, with a keyboard in front and the screen rising above.
Stand mode: In this unique mode, the keyboard is rotated back and down against a table or another flat surface. Thankfully the slightly recessed keys won't press when the notebook is positioned in this manner.
​The stand mode is useful for running a noninteractive application like a video or for displaying a PowerPoint presentation. Nobody can accidentally touch a key and disrupt the display.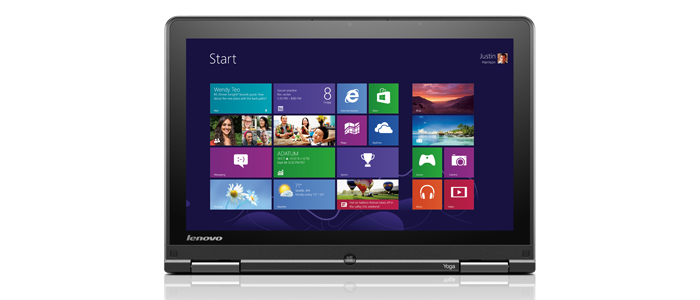 Tablet mode: This is similar to most convertible notebooks, except the screen can't rotate 180 degrees before folding back. This means the keyboard is on the bottom of the display. This might seem awkward at first, but users can disable the keyboard so that no pressed buttons are recorded when they're holding the device.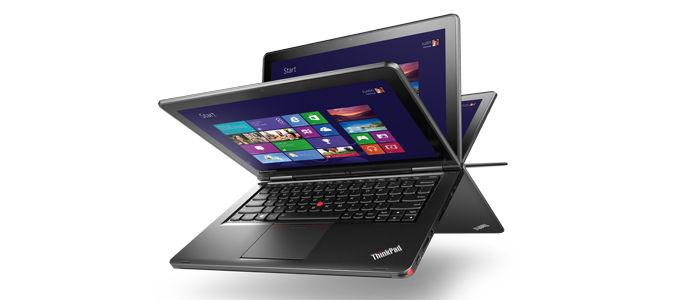 Tent mode: A bit like stand mode, this mode enables the Yoga to stand up like a tent. The keyboard remains right-side up and is still accessible on the back of the screen if needed. However, users will need to flip the presentation orientation so content doesn't appear upside down.
In practice, the Yoga offers just as many configurations as a convertible notebook, only in a much simpler and easy-to-use format.
Lenovo