How Telepresence Tech Helps Courts Stay Connected [#Infographic]
Across the country, courts are implementing videoconferencing technologies to streamline the justice system and cut costs in the process.
Courtrooms have plenty of moving parts, especially when it comes to the people who keep the law in order. Telepresence helps proceedings progress by cutting down on the time bailiffs need to bring people into the courtroom. Instead, hearings can be conducted via video, as can expert testimony. Not only does this save courts time, it also saves money.
Check out our infographic to learn how telepresence technology from Cisco Systems and other technologies are helping to keep courtrooms and the people in them connected.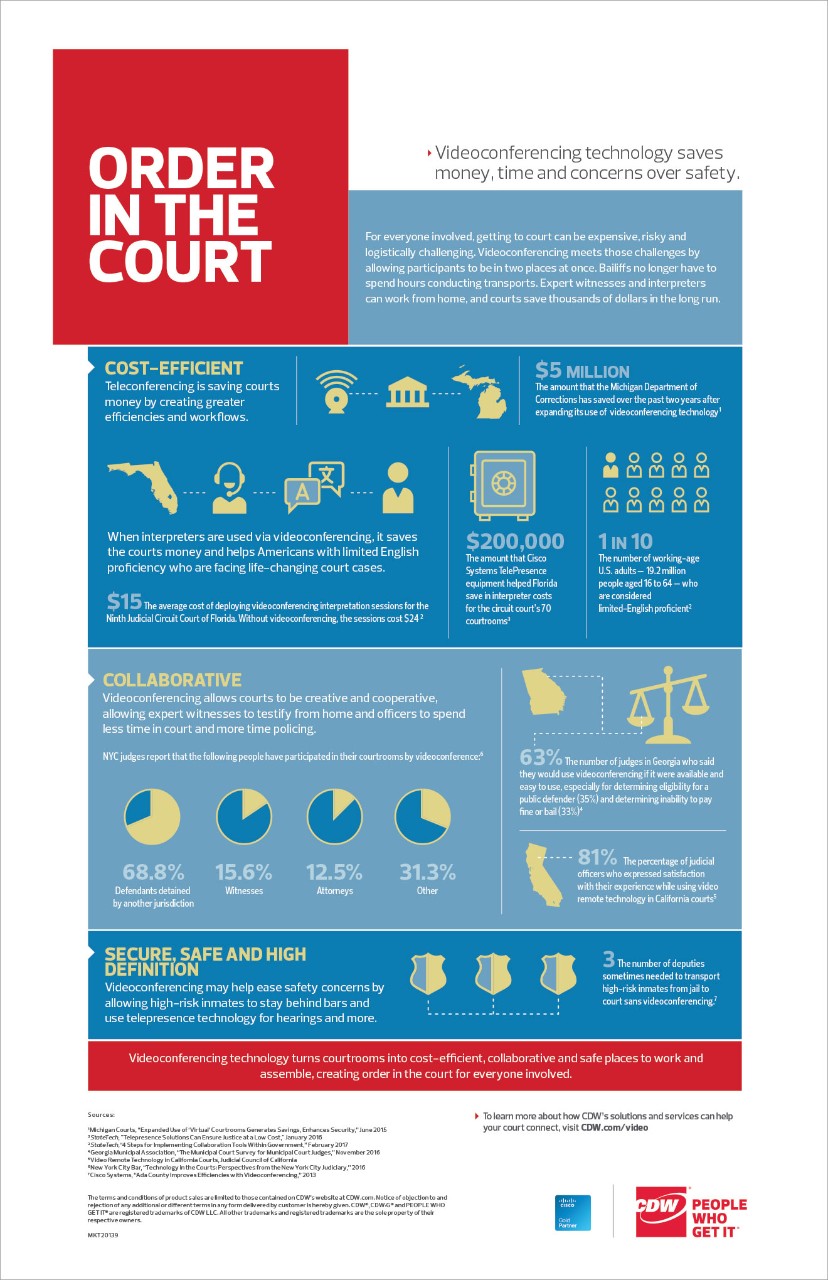 SIGN UP: Get more news from the StateTech newsletter in your inbox every two weeks
Learn more about how CDW's solutions and services can help your court connect.
macrovector/iStock/Thinkstock