State and Local Governments Cut the Cord to Make Way for a Workspace Transformation
Legacy PBX telephone setups give way to modern unified communications and collaboration platforms that bring greater cost savings to government.
Traditional, analog private branch exchange (PBX) telephone systems may be ­old-school, but many local governments still cling to them.
"There are still an awful lot of these PBXs chugging along," says William Haskins, senior analyst for unified ­communications at Wainhouse Research. "People think, 'If it ain't broke, don't fix it.'"
But state and local legacy users may end up paying a steep price for clinging to the old technology. Officials in Mentor, Ohio, learned that painful lesson two years ago when they reviewed both the costs and capabilities of their older PBX platform. "That opened up a big can of worms," says Ali Seyhan, the city's chief technology officer.
The old system blocked productivity opportunities associated with more collaborative work environments. The team's review also uncovered phantom phone lines that racked up hundreds of thousands of dollars in unnecessary charges each year.
"We were being billed for services to a building that had been torn down and turned into a parking lot," Seyhan says.
City officials received a rebate from the phone company for the obsolete contracts, then invested in a modern collaboration system from Cisco Systems that supports far more than person-to-person calls. Throw in additional spending for network upgrades, and Seyhan estimates the new system will help the city reduce its communications costs by about $1 million over the next five years.
Mentor isn't the only municipal government modernizing its communications capabilities and reaping the rewards.
"Organizations must take a broad, macro view of the benefits possible through a transformed, unified communications world. When they do, they'll see that the benefits are huge," Haskins says.
Tighter security is one, especially when officials choose an integrated communications platform from a single vendor over a collection of best-of-breed tools.
"I respect the arguments on each side, but from an enterprise communications standpoint, a consistent platform provides fundamental benefits around security and having standardized data for better governance," Haskins says. "The IT team can support an integrated platform more effectively, which outweighs the few individual features that may be better thanks to a best-in-class strategy."
A Digital Makeover for State and Local Communications
Teams in Mentor capitalized on a range of new communications tools, including follow-me call forwarding and easy-to-start web conferencing. The city's ­ambitious telecommunications transformation project brought up two onsite Cisco UCS server implementations last summer: one for production and a backup system for high availability.
That significantly lessens the risk of a communications breakdown, compared with relying on a single, legacy PBX. To support the communications tools, Seyhan and his staff first upgraded the city's fiber WAN to support ­40-gigabit throughput and replaced the backbone core switch with Cisco C4500X-32 SFP+ units with VSS configuration. He also updated switches that handle building-to-building ­communications to 10Gb, Cisco C2960X-48FPD-L equipment.

The IT staff also improved LAN ­service levels with Layer 3, 48-port Cisco switches, which offered a big power boost over the former Layer 2, 24-port devices. Using Layer 3 switches helped segregate the VoIP traffic to its own VLAN and avoid potential network issues, Seyhan explains.
A Cisco 5508 controller and Cisco Aironet 2802i access points were installed throughout city-owned buildings, with Cisco Aironet 1572 APs handling traffic in outdoor areas, expanding the city's wireless networking capabilities. Cisco Prime helps officials monitor and manage the overall health of the new system.
Cisco's Jabber application promotes collaboration with instant messaging and call forwarding, connecting peers or constituents with the proper officials, even when they're not at their desks. The move also has critical public safety implications.
Mentor established emergency lines for various public-facing departments, so when public works needs to know about rising flood waters, for example, citizens can call a published number to reach the assigned point person. If that person doesn't answer, the phone system automatically tries the next person on the response team list until the caller successfully connects with someone in the department.
Seyhan says capabilities for staying in closer touch with constituents is a game changer: "It's a complete face-lift of our communications system."
The Move to Nix PBX Is a Budget No-Brainer
When executives in Orion Township, Mich., learned that a broken voicemail capability in their analog PBX would cost about $5,000 to fix, they compared that and other maintenance expenses to what it might take to keep the old system running. Contracting with Mitel to deploy MiCloud Connect UC ­services "was a no-brainer," says Chris Barnett, township supervisor.
Launched in early 2017, the new platform brings enhanced 911 ­services to the Orion Township staff for the first time. Emergency operators can now quickly determine a call's specific location and direct the authorities properly. In nonemergencies, call forwarding keeps officials close to citizens without compromising their privacy.
"As an elected official, I get tons of inquiries from ­citizens," Barnett says.
When he used to interact with people using his personal ­cellphone, he blocked caller ID to keep the private number from becoming public. With the new system, callers can reach Barnett using his official number wherever he happens to be, whether that's at his desk phone or on the move with his mobile device. The service also connects staff via web conferencing, eliminating the need for a separate application.
The new communications platform didn't require upfront capital expenses, Barnett says. The township pays a monthly charge per user, which comes in at about 10 percent less than what the township had paid for local and long-distance charges using the old system. In addition, the township no ­longer pays for ­service and support that kept the old PBX running.
"Every handset that you push, if there's a support issue, connects with someone at Mitel who can try to fix the problem remotely," he says. The township invested in network upgrades to support the new system, including CAT 5 cabling to some fire and public works facilities. IT also installed a redundant internet connection with a second provider, "because police, fire and first responders have to be sure our internet connection never goes down," Barnett says. Those upgrades, plus a handful of new routers, amounted to only about $2,000 in upfront spending, he says.
Collaboration, Flexibility Get a Boost with UC
"People are requesting more ­functionality, more collaboration ­services, and more and more flexibility for teleworking," says Sherri Parks, senior project manager with the Texas Department of Information Resources.
DIR centrally manages voice communications for all 95 state agencies and 18,000 phones in the Texas Capitol Complex in Austin. At the beginning of 2018, the department's process of converting employees from a 33-year-old analog PBX to a Cisco Hosted Collaboration Solution (HCS) platform was nearly halfway complete. Users can now share desktops and participate in videoconferences using Cisco UCS and the Jabber collaboration client. When someone changes offices, no one from his or her agency must call DIR to move the phone, as was the case in the past.
"It's all self-service — the phone moves with the user's computer," Parks says.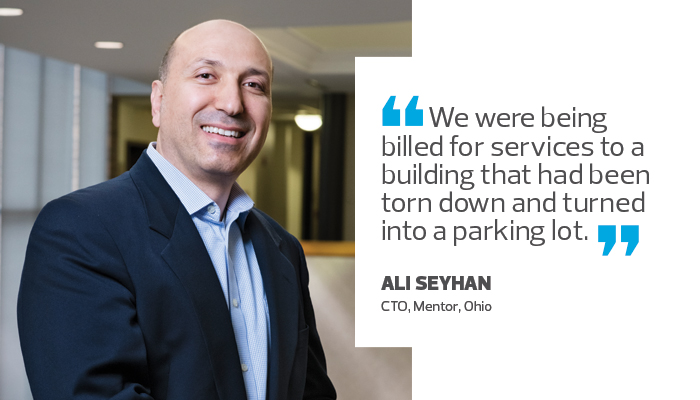 Photo by Angelo Merendino.
Rolling out the new system across the capitol region required careful upfront planning. Although DIR ­centrally manages communications capabilities, individual agencies choose and run their own LANs.
To ensure network support for the UC solution, Parks and a colleague met with representatives from each agency to assess their current LAN and identify any gaps in technology that would hinder successful UC deployment.
New switches that support Power over Ethernet were the most common requirement. It's fitting that one of the keys to successful collaboration is setting aside time to communicate.
"We have some very small agencies, and some very large agencies, so sitting down to understand their unique needs was essential," Parks says. "Explaining our modernization plan in detail made them more comfortable."
DNY59/Getty Images
More On