State and Local Agency Cybersecurity by the Numbers [#Infographic]
Knowing about the latest threats can help IT leaders better protect constituents and their data.
Social security numbers. Driving records. Tax information. State and Local governments collect and store all kinds of private citizen data, making them a common target for hackers. And with the emergence of smart city initiatives and connected technologies, capabilities increase, but so do risks.
As security becomes more of a priority, agencies need to determine where their funding can be best used. This infographic can help by providing a closer look at how cybersecurity is affecting other agencies and organizations, from the top threats to the impacts of a breach.
Check out our infographic below to see the statistics for yourself and uncover insights that can help you better secure your agency.
SIGN UP: Get more news from the StateTech newsletter in your inbox every two weeks!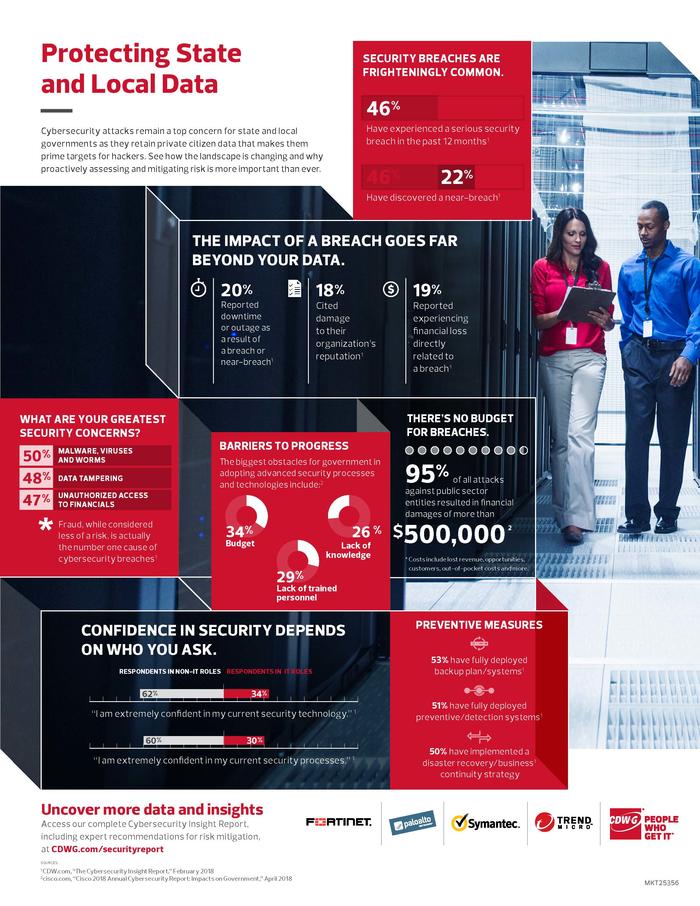 gorodenkoff/Getty Images
More On