4 Best Practices for Better Endpoint Backup in State and Local Government
As employees move to use multiple devices, follow these critical steps to minimize threats to data.
The risk of data loss can keep any IT manager up at night. Disappearing data can cause major expense and even serious damage to the credibility of a government agency and significantly affect the productivity of ­individual employees and workgroups. Endpoints are particularly vulnerable, with risks springing up like a perpetual game of Whac-A-Mole: user error; unauthorized data modification or other malicious action; and mobile devices being damaged, lost or stolen.
Today's vast number of mobile workers and the adoption of bring-your-own-device (BYOD) programs add to the challenge. Critical and even sensitive data roams out and about on endpoints not always under the direct control of an agency. While backups can simply involve regularly copying files to a USB drive or cloud-sharing service, the most effective strategies encompass far more. It's important to start with up-to-date operating policies, and then assure the integrity and security of government data on all authorized devices.
Best practices and solutions will make backups simpler, certain, compliant and complete. Incorporate these strategies to help lock down endpoint security:
1. Make Backups Automatic and Transparent
End users must be in compliance with agency-specific backup requirements, but never responsible for implementing them. While it is acceptable for users to make working copies with a flash drive or online (if secure and within policy), you should require employees to regularly connect to the government network so backups occur.
Backup solutions should be automatic and transparent at best, or at the very least trivially easy, ideally with no user interaction required. Users need to be trained on how to restore information, unless IT handles this function on behalf of users.
2. Cover Your Tracks with the Cloud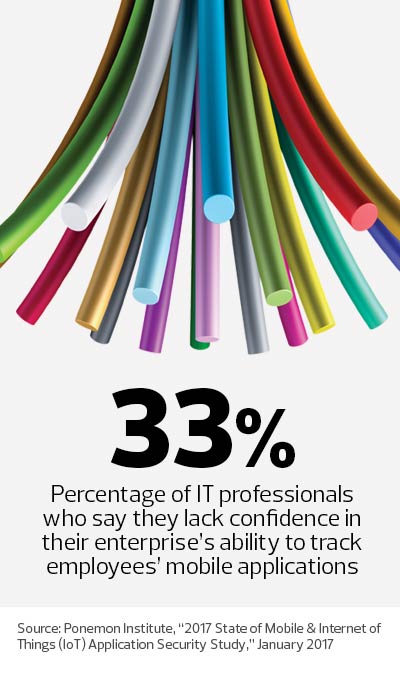 It's easy today to use public and private clouds for backup, with a wide variety of cost-effective products and services available. The cloud also has a huge advantage over local backup volumes: The technology minimizes loss that can occur from events such as fire, flood, theft and related physical security ­challenges.
It may also be desirable in some cases to use two different backup ­solutions simultaneously for both local and cloud storage — the suspenders-and-a-belt approach.
3. Mobile Devices Need Their Own Management Solutions
Use mobile device management and mobile content management solutions. Backup is integrated into most MDM systems, and MCM uses software containers to isolate government data, which you can back up and manage separately from user data.
This is the preferred strategy in BYOD environments; an agency's IT department is not responsible for nongovernment data.
4. Secure Your Backup Setup
Backups should be just as secure as any other data. This means that backup data encryption, authentication (ideally ­two-factor) and authorization must comply with the local security policy. To maintain integrity, the system should preserve multiple generations and copies. Also, be sure to check whether other government regulations require specific compliance measures.
Some might argue that damage to data is so uncommon today that anything beyond infrequent backups is unnecessary. But the potential for loss of end-user productivity is quite real. By applying a few simple, cost-effective techniques, you'll go a long way toward assuring continuity when that backup copy is required, as well as supporting data loss prevention and disaster recovery.
Exactostock/Glow Images