Q&A: Sam Hammar Offers a Technologist's View of Government
A career in state and local IT has offered the Massachusetts Senate candidate a window into how data, infrastructure and policy upgrades can improve government-citizen relations.
When it comes to government technology, Sam Hammar has, in her own words, "been around the block."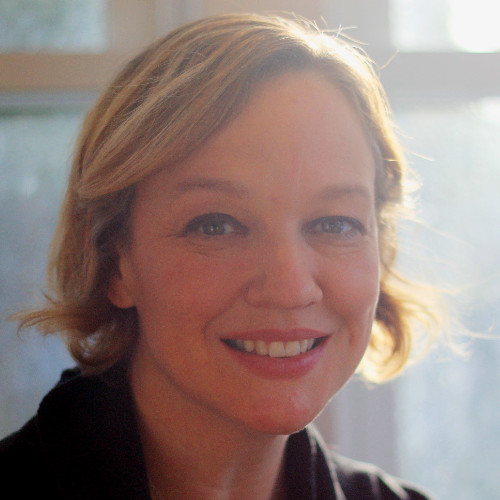 Sam (Dawson) Hammar, candidate, Massachusetts Senate. Photo courtesy of Linkedin.
During the course of her long career, Hammar — who is eyeing a seat in the Massachusetts Senate — has held more than a few roles in government IT, working for the city of Boston, the city of Melrose, Mass., and the state of Massachusetts, as well as in government-adjacent technologist roles.
Recently, she has worked as the director of digital engagement at the Massachusetts Office of the State Treasurer as well as the director of strategic partnerships at the Massachusetts technology authority, MassIT, connecting technologists with government leaders and directing the development of in-house IT solutions. She has also worked with the city of Boston in several capacities, including as part of the Boston Planning and Development Agency (formerly the Boston Redevelopment Authority). She worked in conjunction with the Mayor's Office to develop the city's Seaport District into a tech- and research-focused "Innovation District."
In her bid for a seat in the Massachusetts Senate, the government IT pro is drawing on her experience working with tech to enrich how governments interact with their constituents. Hammar speaks with StateTech about what technology can do to move citizen engagement forward and what's still on the horizon for state and local IT.
SIGN UP: Get more news from the StateTech newsletter in your inbox every two weeks
STATETECH:

How have you worked to improve government operations through technology in your government roles?

HAMMAR: When I worked with the city of Boston on the Innovation District project back in 2009, a lot of our web infrastructure was very centralized. Even in our department, it was highly centralized for people to publish on the web. The departments we had were so specific and niche for the audience they were trying to target — green tech, the video game industry or artists — that I built out websites on WordPress designed specifically for target audiences. I would train the program manager on how to maintain their site and then integrate any social media based on what their constituents needed.

At the time it was very new and we were very rogue. By the time I left city hall, I had 14 of these WordPress sites under my personal domain that we had to transfer over to the city. Since then, they have been able to expand the publishing capabilities for the websites that the city has and they've taken giant leaps forward into the modern web.

But that gave me a reputation as someone who feels very passionate about connecting with the constituents we're trying to serve and give them what they need, and not let technology or the human factor get in the way of delivering better service. Because it's not hard, it's just complicated.
STATETECH: 

How has your background in technology informed your perspective on how tech can improve government operations?

HAMMAR: There are two things that are at a hyper-speed rate of change right now: Technology and human behavior. Government, on the other hand, is often the antithesis of that rate of change.

When we force people to fax, sign or mail things into us in order to have a transaction with their government, it is a huge disservice. Embracing technology and upgrading effectively can help to enable governments to connect more directly with the people they serve and deliver public service direct to constituents on their time and in their mode.
STATETECH:

What are some specific opportunities for tech or data to improve government services?

HAMMAR: Shared data can be extremely powerful. For example, in Massachusetts there are upwards of 260 independently run housing authorities, which, for many years, could not share data on vacancies. There was no way for these authorities to communicate which had vacancies or which had wait lists. Recently, a legislative mandate facilitated a public housing wait list project, that plugged those data gaps. We built it in-house, working with both the public housing authorities and the public to better understand their needs from the tool. Just having this tool to get people into homes more efficiently was extremely powerful.

Another example is an in-house project that allowed the state of Massachusetts to share data between multiple agencies to provide a better picture of the opioid epidemic.

Data doesn't necessarily have to be open, but it can be shared internally to crack the code and find solutions to some of our most difficult problems.
STATETECH:

If you had a magic wand and could change one thing about government tech today, what would it be?

HAMMAR: I would have to choose between two vital things:

First, I would love every state to have a developed a robust in-house IT shop, a sort of IT SWAT team that can build a tool for agencies to check out and test in-house before they make huge commercial investments.

Second, I would love to alleviate the fears many governments have around sharing data. Data is immensely valuable, and we have a lot of it that just lives on somebody's CPU or a server in a closet somewhere. That data isn't necessarily being used efficiently because of lack of regulation or infrastructure, which often doesn't exist because of a fear of sharing data. There's a lot that goes into creating that feeling of safety and the security necessary to share data efficiently.

With data, and often with technology, infrastructure is the easy part; what's really complicated is the humans.
mustafahacalaki/Getty Images
More On