Kentucky's New CIO Sets Out to Optimize State IT
With the state eyeing aggressive IT modernization and a move to cloud services, the new tech head will apply his experience in the U.S. Army to drive tech initiatives.
Filling a position that had been vacant for more than two years, Kentucky announced last month that retired U.S. Army Col. Chuck Grindle has stepped up as the state's CIO. Thanks to an executive order from 2013, first on the roster for Grindle will be to assess its current IT infrastructure with the aim to optimize and revamp it by August.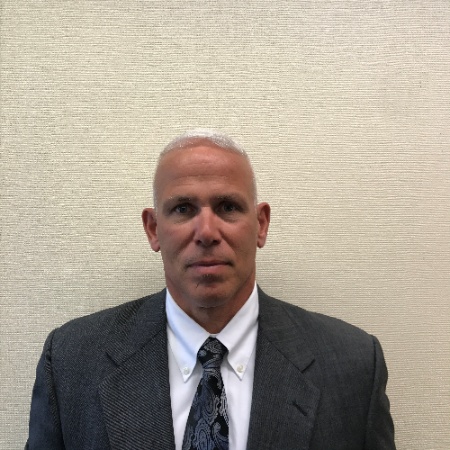 Kentucky's new CIO, retired U.S. Army Col. Chuck Grindle. Photo courtesy of Linkedin.
Functioning as the head of the Commonwealth Office of Technology, Grindle will have a lot on his plate as he looks to take on the herculean task of consolidating and optimizing the state's IT in a little more than six months.
In the run up to the summer deadline, the state will evaluate its pool of virtual and physical servers in order to aggressively update its IT infrastructure, according to StateScoop.
"We have four and a half, five years worth of data," Grindle tells the site. "We know what's there and we understand the scope of that project and we're in the midst of going ahead and putting in a new infrastructure that we can migrate to — what I call 'our cloud.'"
Once the CIO is satisfied that the infrastructure piece has been taken care of, the agency will begin migrating data to the cloud. Data will be migrated to either a public or private cloud based on the sensitivity of the data involved.
The state will also look to standardize successful systems across all departments and agencies for its 120 counties. By way of example, Grindle tells StateScoop that the state now has several identity management systems that it's hoping to cut down to one once a "best-of-breed" solution is identified.
SIGN UP: Get more news from the StateTech newsletter in your inbox every two weeks!
Kentucky CIO Calls on Experience to Complete Optimization
To accomplish this IT optimization on an aggressive timeline, Grindle will pull from his 29 years of experience in the army, developing strategies that were backed by "action plans," Grindle tells StateScoop.
"In the commonwealth, you're looking at 'what are the most desirable choices for information technology that can provide the best bang for the buck?'" Grindle said. "The enjoyable thing for me is strategy is great, but being able to develop the action plan — the things that are actually going to get done to support that strategy — I think that's where a lot of strategies fall short."
Grindle's previous experience in the military should provide him with the tools necessary to be a unifying force for the state's IT sector as it pursues this and other projects, Finance and Administration Secretary William Landrum III expressed in a statement.
"His breadth of experience and depth of knowledge will be instrumental as we continue transitioning to enterprisewide technology platforms, as opposed to the prior practice of state government developing agency-specific applications," said Landrum. "This created far too many silos in the executive branch, with agencies working entirely independent of each other."
In the statement, Grindle also expressed his desire to "build upon the work already being done while also challenging our IT team to embrace new thinking, deploy new technologies and improve the commonwealth's technology platforms to make state government more accessible to citizens."
Grindle, who served in the U.S. Army for just under 30 years before retiring last year, fills the position of Jim Fowler, who left the agency in 2015, and replaces Jim Barnhart, who has been acting CIO since the departure. Other IT projects in the works for the state include its plans to use geographic information systems to help tackle the opioid crisis slamming Kentucky's public health sector, as well as a push to bolster the state's cloud workforce through programs that draw up a cloud curricula in public schools statewide.
wellesenterprises/Getty Images